Connections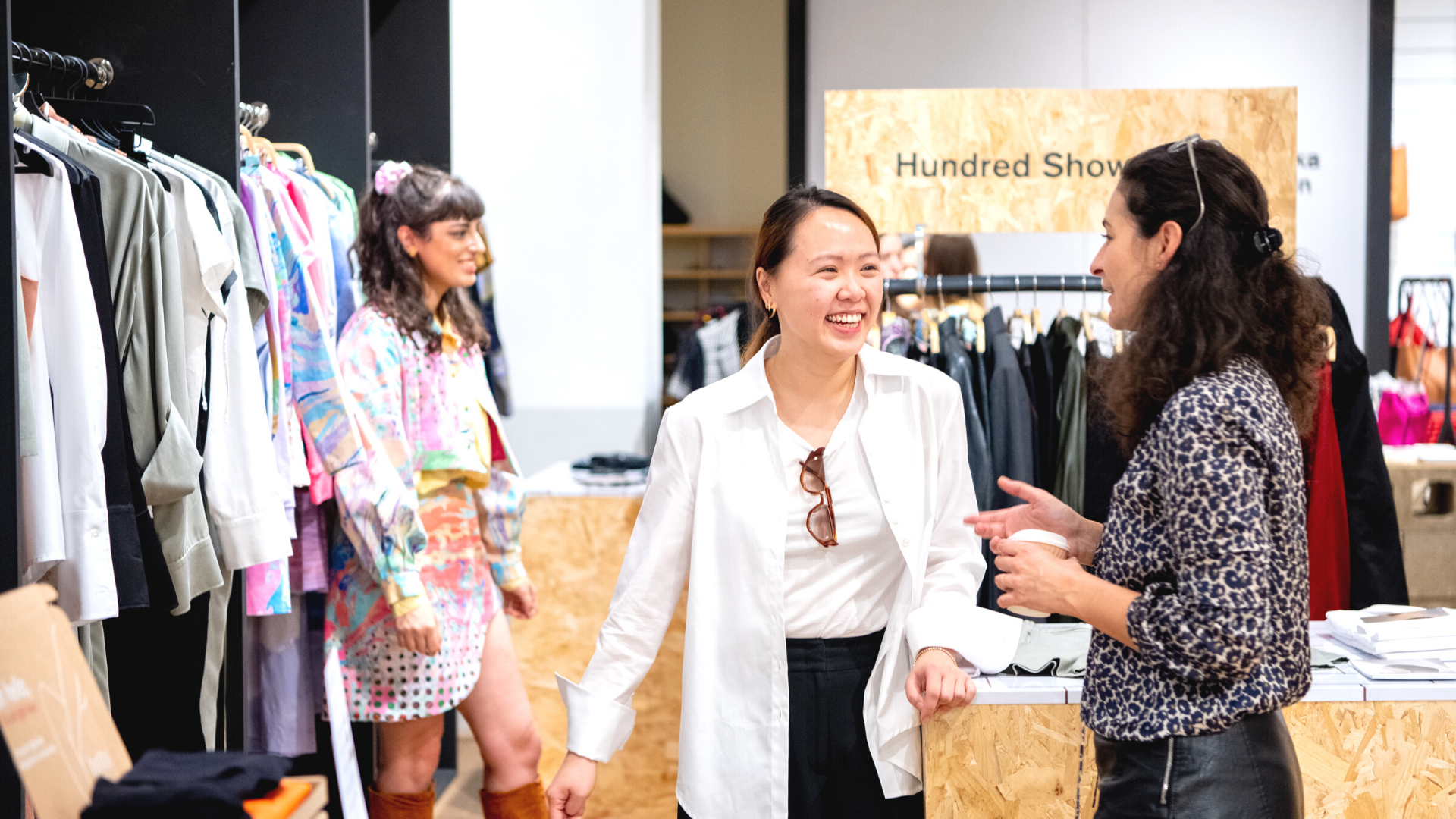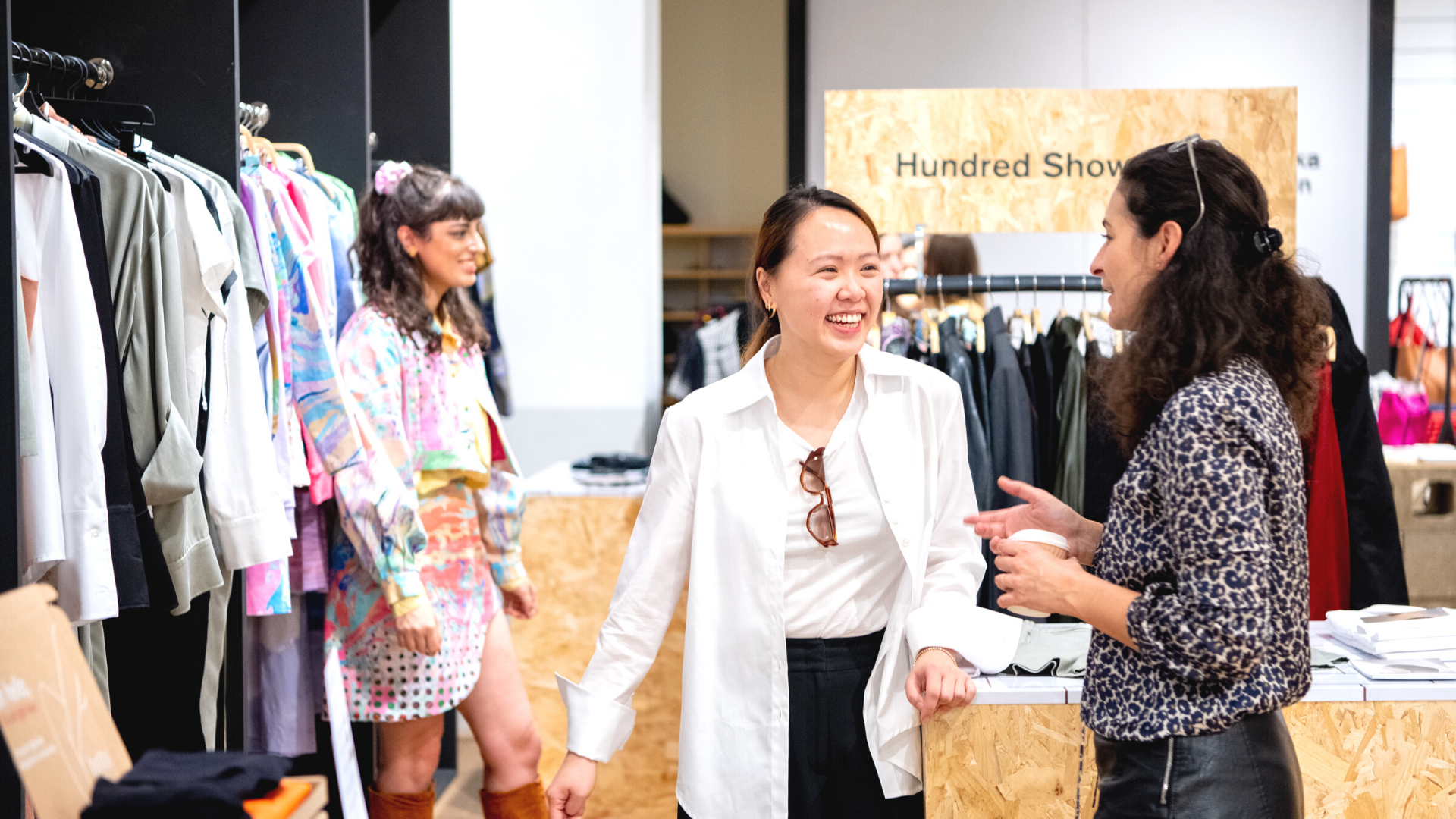 A co-ordinated hub.
A connected community.
The Fashion District is a supportive network. A hub of knowledge. A powerful, connected east London fashion community.
Here, businesses compete, trade, and partner with each other. Fashion District facilitates connections, bridging the gap between public and private sectors, as well as enabling collaboration across education, business, manufacturing and retail.
London is only the beginning. Our aim is for the impact of the Fashion District network to spread throughout the country, facilitating connections in every UK region and encouraging SME growth throughout the country. We're already proud supporters of Made in Britain, promoting a stronger UK economy by helping designers keep more of their supply chain in the UK.
EAST LONDON CAN BE A DEFINITIVE FOCAL POINT FOR THE UK'S FASHION INDUSTRY. ONCE WE IMPROVE STRATEGIC CONNECTIONS BETWEEN DIFFERENT ELEMENTS OF THE INDUSTRY AT THIS SCALE, WE CAN APPLY THIS PHILOSOPHY TO GRADUALLY SPREAD OUT OUR NETWORK.
Charles Armstrong, The Trampery
THE POWER OF CONNECTION
A rising star disrupting the industry, Lone Design Club's success is rooted in the incredible connections they have fostered throughout the District and the UK.
Read More
Let's Connect
Are you a fashion or fashion-technology business, based in East London, looking to develop your network? Get in touch with us at Fashion District and we'll see how we can support you to grow.
Sign-Up to Our Newsletter
Click the 'Register' button on the right side of your screen.