Rahemur Rahman wins Outstanding Achievements Award at British Bangladeshi Fashion Council Award 2019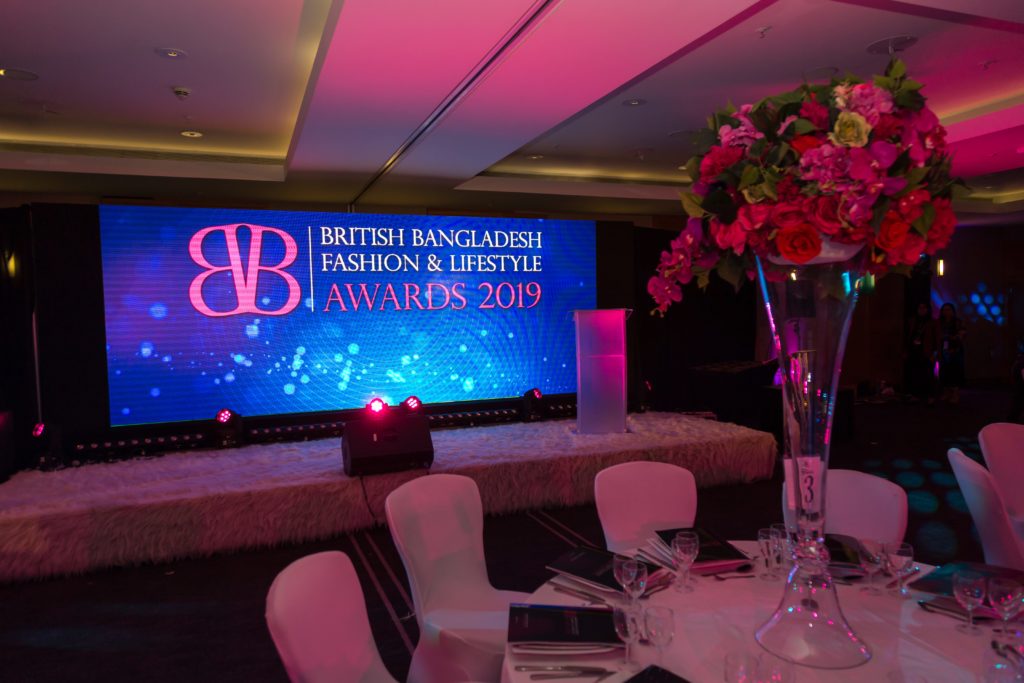 Organised by the British Bangladesh Fashion Council, The British Bangladeshi Fashion & Lifestyle Awards 2019 saw 21 awards being handed out to individuals and companies that have transcended barriers and achieved the pinnacle of their given trade & professions and in the process have brought colour, joy and happiness to all our lives.
The awards was a celebration and promotion of British Bangladeshi fashion, arts, culture and businesses that help contribute to the unique multicultural lifestyle of British Bangladeshis and to the wider British society. It was a celebration that showcased the best of British Bangladeshis and celebrated the fantastic achievements throughout the fashion & lifestyle industry.
Fokrul Hoque, CEO of the British Bangladesh Fashion Council said:
'We are delighted to have hosted this awards ceremony. The amount of creative talent that we have within the British Bangladeshi community is not highlighted enough, as often the focus is on the achievements in some of the other sectors which have taken a precedent, such as academic and business achievements. These awards are not just about recognizing those who have succeeded and done well in this sector, but also about highlighting and promoting the creative industries as a career choice, as the fashion industry is a £32 billion a year industry and one that is growing fast, with lots of opportunities.'
London College of Fashion, UAL and Fashion District were delighted to sponsor the Outstanding Achievements within the Fashion Industry Award which went to Rahemur Rahman for his debut earlier in the year at London Fashion Week, being the first designer of Bangladeshi heritage to showcase at London Fashion Week.
On winning the award, Rahemur Rahman said, 'I would like to dedicate this award to all the hidden powerful souls who have brought me to this stage of my life. My teachers, my mentors, my professors, but most importantly my friends and family. This would not be possible without the help of British Bangladesh Fashion Council and their incredible support that has seen me through both my first London Fashion Week Show, and representing Bangladesh at International Fashion Showcase 2019. Through this amazing network of incredible talented people, which is always growing, I intend to use this award and with help from the awards sponsors to pioneer BAME creatives into the fashion industry. If I can be the first Bangladeshi to show at London Fashion Week, that means there is many more just like me ready to share this stage. Let's get creative.'