LET'S CONNECT: INTRODUCE YOURSELF OVER A VIRTUAL COFFEE WITH THE FASHION DISTRICT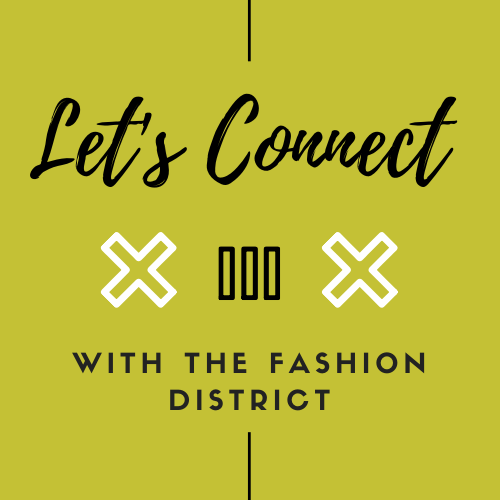 We usually spent half our week out-and-about meeting new faces, learning about new businesses & start-ups, creating meaningful connections within our community, and hatching new exciting collaborations… and we don't intend on stopping! Sign-up for a slot, and let's chat! We'll have our nespresso's waiting.

KEY LINKS
SESSION STRUCTURE
In order to make the most out of the hour we propose the following structure:

Intros: A Whistle-stop tour (20 mins, 10 mins each)
Tell us: What do you need to grow? (10 mins)
Brainstorm: Contacts, Collabs & Imagineering (15mins)
Email Time: The last 15 minutes will be allocated to sending emails to make sure we connect you to who you need to before you go!
READING
To make the most of your time you read a few of our key documents ahead of time:
Fashion District Overview
Fashion District 2018 – 2019 Highlights
You can also check out our blog & other publications.